Language is a part of our lives from the very first moments: our parents speak to us when we are unborn yet, then we listen to them and other kith and kin until the time comes to word out our own ideas. And then we start interacting with the universe with the help of meaningful combinations of sounds, words, phrases, sentences..
I'm afraid we could hardly remember ourselves saying the first word - actually I haven't heard about such individuals - and thus, we cannot say what it was like. Unfortunately.
But we can "re-live" it, "re-feel" it - by starting learning and speaking another language.
I'm not going to list any magic exercises to help gain an exellent command of language or become extremely fluent. The thing, or better - the feeling, I want to share is a thrill one experiences while speaking a foreign language.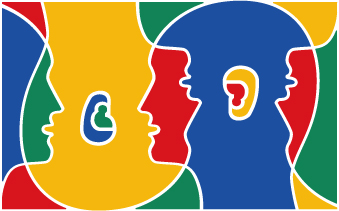 I do remember how it was about English. While in my first year at university, I was sent to "EuroParliament" - a student version of UN meetings. As one can guess, everything was held in English. We were supposed to take part in debates and discussions and then present our own resolutions.
The first night I was tossing and turning in my bed - my eyes closed but my mind awake and active - processing that avalanche of language it was immersed in during a single day. I had been learning a language for quite a while by that moment, but that was the first time I had that much of it - and my mind was excited as well as overwhelmed.
You remember I mentioned a "thrill". Actually, that was not about that night in Moscow. Though I was exposed to a huge amount of listening and speaking, that was not that impressive. I do love English and even though it is not my native language , it takes a great part of my life.
The thrill comes when you physically feel the walls - sentences, - are easily made with bricks - foreign words by Yourself. And you are understood. And you do communicate. And you do make sense of that flow of sounds first seemed to be a sheer meaningless mixture of noises. And... it's kind of magic, you can say, but you become a part of your interlocuter and they become a part of you because you are finally sharing the same code, the same wavelength whatsoever.
In my case that was with French. This fact did not dethrone English - it is purely impossible - French has just settle itself calmly nearby.
I can't honestly say whether it is just my love for languages or it is always like this but once you've felt that you'd like to experience it time and again. You become a kind of fan, maybe even more - an addict. And as a typical addict you need bigger and more frequent doses of drugs. In case of language learning and speaking it is not that hazardous or destroying.
And since it gives you a thrill, it's worth doing. Just to have one more reason to say "Life is fascinating"!