Articles
---
A new highway interchange in Zavolzsky district in Ulyanovsk
On the 17th of November in 2009 there was a great event in Ulyanovsk. A long-awaited bridge was at last placed in service. It was called " Prezidentsky".
This is the longest bridge in Russia!
It's very necessary for our town indeed. It helps people save their time. If you go to Kazan, for example, it will take you an hour less to get there! It's really fantastic. A good transport system is very important for every town or city. People are very busy nowadays - they are always in a hurry to be somewhere on time or to succeed in something. It's obvious that the town needs transport infrastructure that would meet all the requirements.
In 2012 a new highway interchange will be built in Zavolzsky district leading to the Presidentsky bridge. Undoubtedly, it's a good idea. However, I wasn't pleased with the fact that it will pass through the park area. This problem is very serious! Many trees will be cut down! Many animals and insects can lose their habitats. Moreover it can turn into a serious environmental problem for the Ulyanovsk region. People suffer from air and water pollution all over the world. To my mind one of the reasons of air pollution is cutting down trees. It leads to a great quantity of carbon dioxide in the air.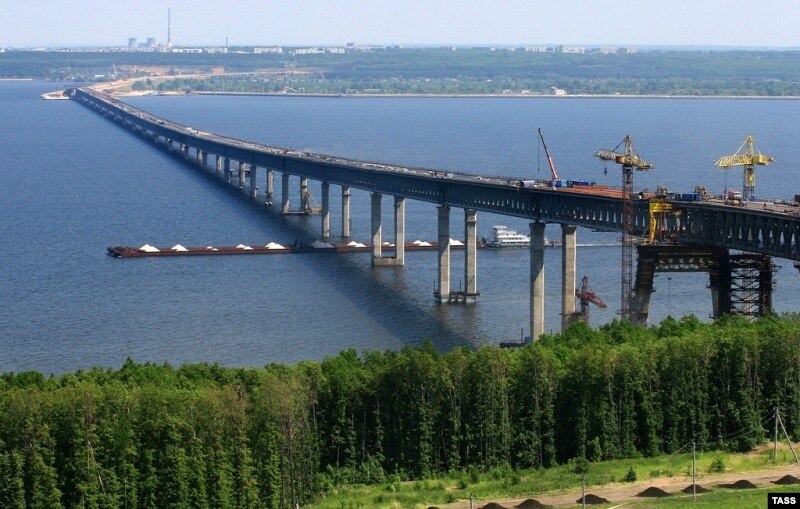 I hope that the authorities of Ulyanovsk will pay attention to this problem and the losses will be minimal.
ISSUE #5 | Added by: Guzeliya (14-Feb-2012) | Author: Mariya Bulatova
Views: 506 | Rating:

5.0

/

1